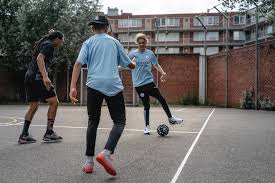 UK News
June 9, 2022
After a difficult May in which cost of living concerns weighed heavily on shopping, four days of jubilee celebrations gave some much-needed respite for Britain's merchants.
According to the British Retail Consortium, consumer footfall on the high streets increased dramatically over the long bank holiday weekend to commemorate the Queen's 70 years on the throne (BRC).
The number of people visiting stores over the jubilee week was up more than 17% on the average for May, a month in which the BRC reported evidence of rising inflation deterring the public from purchasing, with big-ticket items proving particularly difficult to shift. The bank holiday Thursday, 2 June, saw 45.5 percent more visitors than the May 2022 average.
"It was fantastic to see so many people out celebrating and buying at their favorite local places - a welcome boost for retailers who rely on store performance, particularly on the high street," said Helen Dickinson, the BRC's chief executive. "Despite the continued economic turbulence, we hope that the momentum can be maintained."
The BRC's monthly sales monitor for May, according to Dickinson, showed consumer demand being squeezed by the cost-of-living squeeze, which had already pushed the annual inflation rate to a 40-year high of 9% in April.
Last month's sales were 1% lower than in May 2021, with higher-value items like furniture and electronics suffering the most. As customers prepared for the summer, fashion and cosmetic products performed best.
"It's apparent that the post-pandemic spending bubble has burst," Dickinson said. "Retailers are confronting harsher market circumstances, weakening consumer confidence, and skyrocketing inflation, all of which are having an impact on consumers' buying power." "Problems with the supply chain, such as increased commodity and transportation costs, a tight labor market, and higher energy bills, are prompting merchants to raise their prices, leading to broader inflation."
Despite larger concerns about the cost of living, the hospitality industry, which has missed out on two years of unrestricted trading, will be thrilled by this welcome boost."