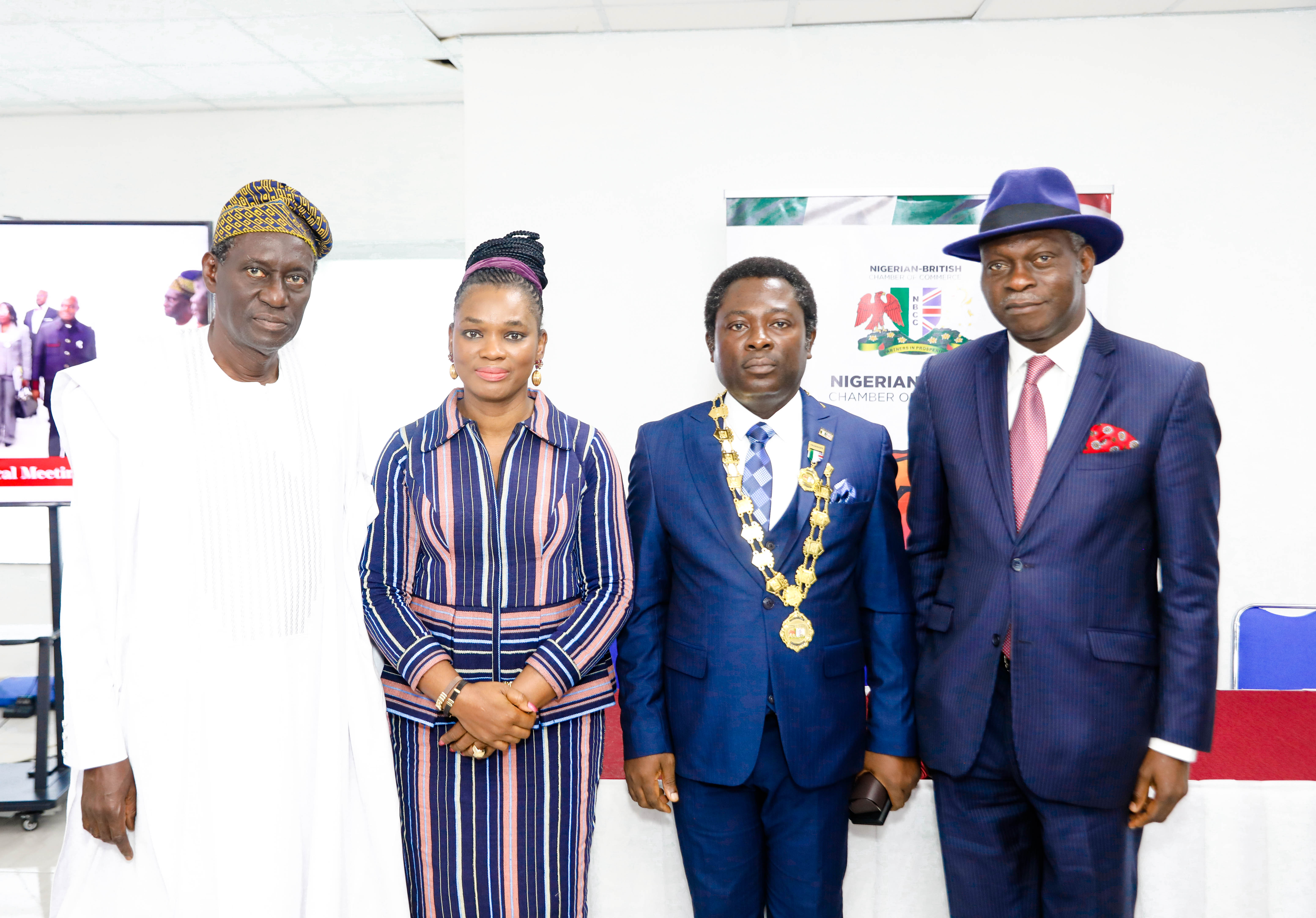 NBCC News
July 27, 2023
Nigeria's foremost bilateral Chamber of Commerce, The Nigerian-British Chamber of Commerce, (NBCC), held her 44th Annual General Meeting on Thursday, July 27, 2023, at the Chamber's Headquarters in Lekki, bringing an end to the 2-year tenure of the 17th President and Chairman of Council, Ms. Bisi Adeyemi.
The installation of the new President and Chairman of Council, as well as other Officers of the Chamber, took place during the AGM as Mr. Ray Atelly, frpa was elected as the 18th President and Chairman of Council, with Prince Bimbo Olashore, and Mr. Akin Osuntoki, were elected as Deputy Presidents. Other elected Officers of the Chamber at the AGM include; Mr. Seyi Adeyemi, Engr. Steve Smith, Ms. Anne Rinu, and Mr. Segun Akintemi were all elected as Vice-Presidents while Mr. David Brown was elected as the Honorary Treasurer.
In his acceptance speech, Mr. Atelly stated that for the 18th time, over a period of 46 years, the Chamber has conducted its elections in such a manner that edifies the chamber and strengthens its bonds. Though this would be a good start, but this time, enriched by the invaluable lessons learnt, he said.
He laid emphasis on the loaded plan of action that promises to build on the laudable achievements of his predecessors which will be unveiled after the Executive Officers Retreat. While committing to the growth of the Chamber, he noted that "working as a team, we shall do our best to elevate our Chamber and break new grounds. We shall regularly communicate our plans and actions to all stakeholders and I invite you to hold me accountable for any lapses that may occur."
Mr. Ray Atelly, frpa is the Chairman of HT GROUP, a renowned Advertising Practitioner & Management Consultant who was the Deputy President & Chairman Finance & General Purposes Committee of the Chamber until his election as President.