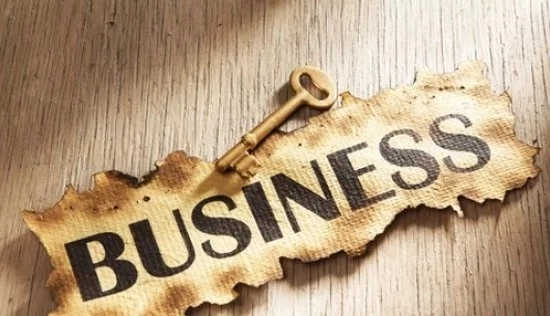 Business & Economy
May 25, 2022
The Nigerian government has authorized a plan to encourage and expand the digital innovation and entrepreneurship ecosystem of the country.
Tax breaks, among other things, would be included in these incentives, according to the National Information and Technology Development Agency (NITDA). NITDA claimed this came after the Minister of Communications and Digital Economy Professor Isa Ali Ibrahim Pantami, presented a document to the Federal Executive Council (FEC) on May 18.
The permission, according to the technology development agency, would help with the implementation of plans to stimulate and support the establishment and expansion of more innovation-Driven Enterprises (IDEs), which have the potential to create millions of new jobs in the country.
According to the National Digital Economy Policy and Strategy (NDEPS) for a DigitalNigeria, this will also help to discover innovative solutions to societal challenges, as well as swiftly increase and diversify the Nigerian economy.
The minister led a Federal Government delegation on a working visit to the Lagos digital innovation ecosystem on February 22, and a number of the recommendation strategies were based on recommendations made at the interactive forum. With 143 ICT and startup firms in attendance, NITDA noted that the visit provided a useful venue for open and participatory talks on the ecosystem's significant concerns and interventions required from the government to enable the ecosystem to attain its full potential.
According to the agency, the group also paid visits to three selected digital startups: Flutterwave (now valued at $3 billion), Treepz (currently funded at $3.1 million), and Reliance Health (currently funded at $48.3 million).
According to the technological development agency, Nigeria became home to five of the continent's eight Unicorns (startup businesses valued at over $1 billion) under President Muhammadu Buhari's government. It claimed that Nigeria's startup environment drew around 35% (estimated at $1.4 billion) of the over $4 billion raised by African businesses, making it the continent's most successful startup ecosystem.
The Nigeria Startup Bill (NSB) was adopted by the Federal Executive Council and sent to the National Assembly, where it is now being debated. The acceptance of the incentives by the Council, according to NITDA, will reinforce the successes made thus far in the NSB process.
The National Digital Economy Policy and Strategy (NDEPS) emphasizes the importance of the innovation and startup ecosystem in the creation of an indigenous digital economy, according to the report.