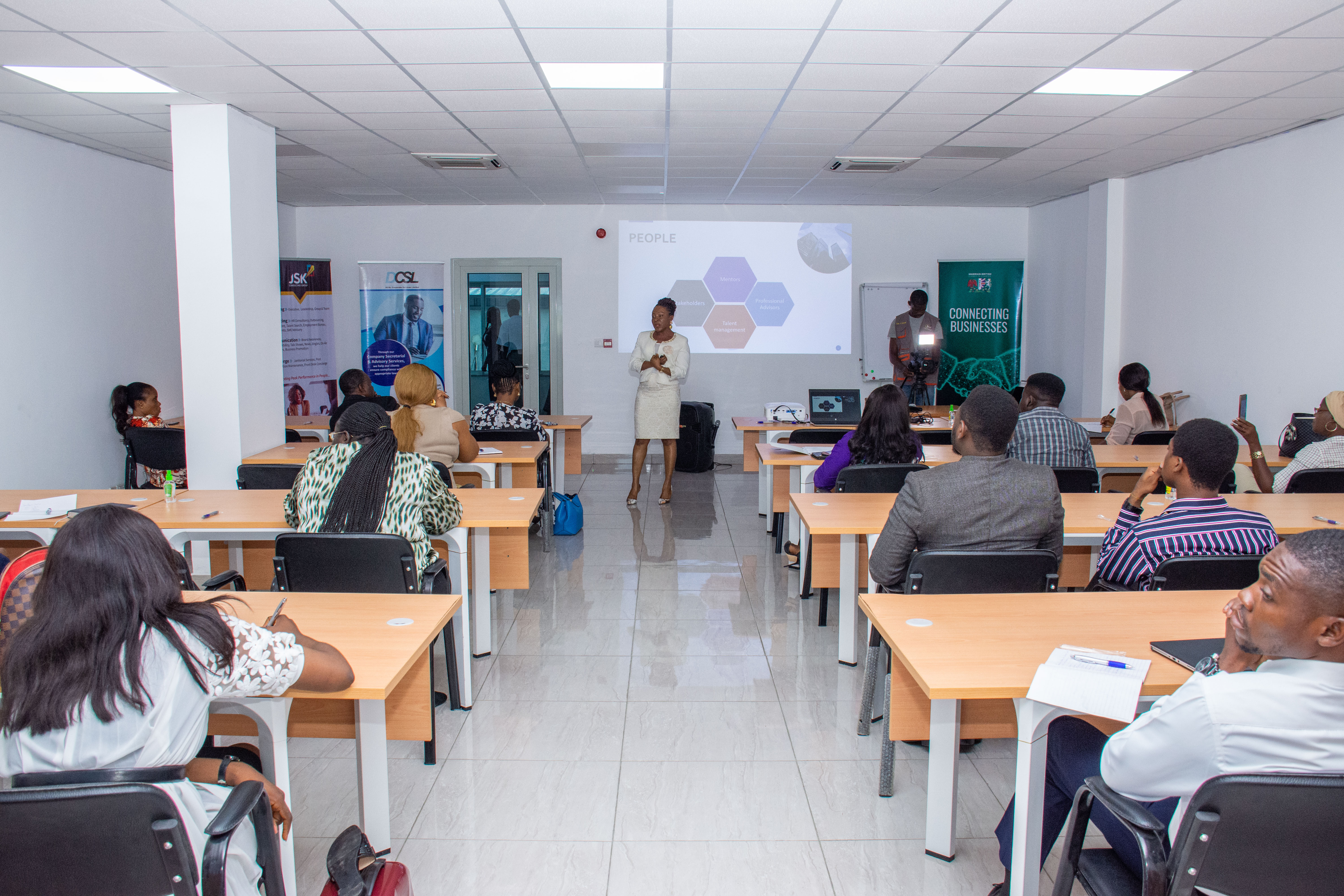 NBCC News
May 20, 2022
The Nigerian- British Chamber of Commerce on Monday, May 16, 2022, Commenced its Learning and Development week. The five (5) days capacity building program which is a brainchild of the Learning, Education, and Training (LET) Committee of the chamber, afforded participants skills in four focal areas; Entrepreneurship & Business, Management, Communications, and Digital/ Technology.
Delivering her opening remark to officially commence training, the President and Chairman of Council, NBCC – Bisi Adeyemi highlighted the objectives of this program as a way for the Chamber to contribute its quota to knowledge and skills development, adding value to its members and potential members. She said, "This is a first at the Chamber and we are excited at the potential impact we will achieve at the end of this training".
Speaking during the program, Mr. Seyi Adeyemi – Chairman, Learning, Education, and Training Committee described the program as an avenue to reflect the various varieties of skills development. Mrs. Janet Adetu – Vice Chairman, LET Committee, asserted that this was an opportunity for networking and establishing acquaintances with individuals, businesses and organizations.
Facilitators were drawn from leading member and non-member organizations such as; PWC, Intense Digital, SBI Media, StreSERT Integrated Services Limited, Workforce Group, DCSL Corporate Services Limited, ACT Foundation, JSK Consulting Group, Kaizen Academy, A. A Weaver Consult, OysterHill Limited, Comms Avenue, and dbrown Consulting. Sponsors and partners of the events were; Algorithm Media, DCSL, Corporate Services Limited, JSK Consulting Group, Pureview Photography, and International Coaching Federation.
Participants were beneficiaries of free coaching by the International Coaching Federation and some were awarded $500 worth of training courses by dbrown Consulting.