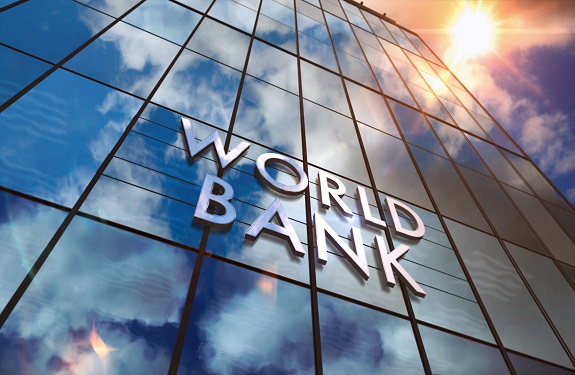 Economy
June 10, 2022
As the impact of a two-year pandemic is compounded by Russia's invasion of Ukraine, the world economy faces a prolonged period of poor growth and high inflation reminiscent of the 1970s, the World Bank has warned.
The Washington-based bank said in its half-yearly economic health check that echoes of the stagflation of four decades ago had prompted it to lower its growth prediction for this year from 4.1 percent to 2.9 percent. "The crisis in Ukraine, Chinese lockdowns, supply chain disruptions, and the prospect of stagflation are hampering growth," said David Malpas, president of the Bank. Recession will be difficult to prevent in many countries."
The Bank said that its report on global economic prospects (GEP) was the first systematic attempt to compare the current status of the global economy with that of the 1970s stagflation.
It predicted that GDP would drop by twice as much between 2021 and 2024 as it did between 1976 and 1979 and that recovery from the high inflation that followed the oil shocks of the mid and late 1970s would necessitate sharp hikes in interest rates in the west. It went on to say that these factors had a key part in creating a series of financial crises in emerging markets and developing nations.
Whle the downturn would affect both rich and poor countries, the World Bank said developing and emerging market economies were the most vulnerable. According to the report, per capita incomes in developing countries will be 5% lower in 2022 than they were before the pandemic.
Last month, the Bank pledged $12 billion (£9.6 billion) to help low-income countries affected by Russia's invasion, which has resulted in a loss of food and fertilizers. The Bank also used the GEP to call for "decisive" global and national policy action to avoid the worst effects of the war in Ukraine on the global economy. This would necessitate efforts to mitigate the impact of rising energy and food prices, as well as increased debt alleviation and immunization programs in low-income countries.
The Bank predicted that growth would remain stuck at 3% in both 2023 and 2024, after halving from 5.7 percent in 2021, as the war impacted investment and trade, the pandemic's pent-up demand evaporated, and policy assistance was lost.
According to the analysis, advanced economies' growth would slow this year from 5.1 percent to 2.6 percent, while emerging and developing nations' growth will slow from 6.6 percent to 3.4 percent.